Description
Does your headphone slide off every time you exercise? Do you hate tangled headphone wires and how uncomfortable they could be? The conventional headphone is a thing of the past! Did you know that your headphones can cause long-term hearing damages to your eardrums?
This headphone brings innovative Bone Conduction Technology and exceptionally meticulous craftsmanship to a wireless on-the-go design. It transmits sounds through the cheekbones and directly to the inner ears, delivering extreme comfort for all-day listening, unparalleled sound experience and keeps you closer to your surroundings at the same time. Now, enter the world of exceptional sound quality that brings your music to life!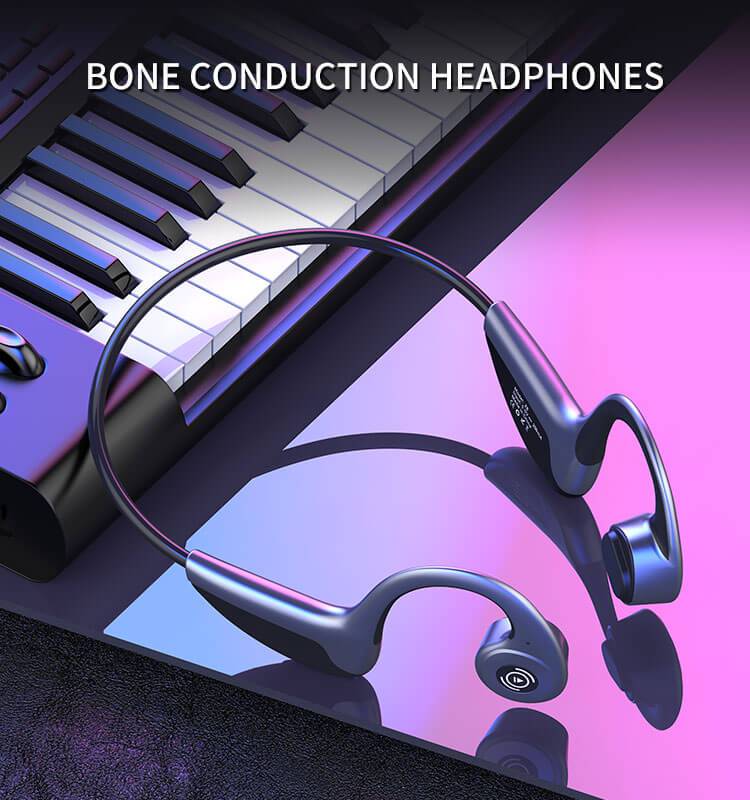 Bone Conduction Technology
Now enjoy hours of music without damaging your earbuds. The bone conduction technology creates vibrations to transmit sound through the bones of your face (jawbones and cheekbones) directly to the inner ear. The wrap-around-design makes it extremely lightweight, flexible and provides custom and secure fit.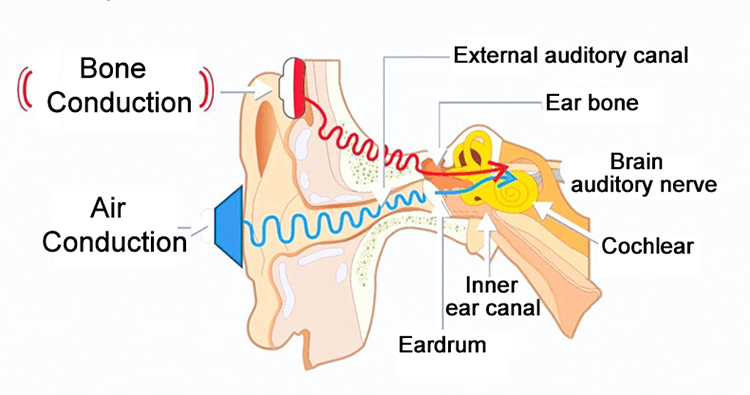 Bluetooth 5.0 and Widely Compatible
Enjoy the hands-free experience with Bone Conduction Headphone. Adopted Bluetooth 5.0 and Qualcomm aptX HD technology provide you a super clear voice for talking. Fast and easy to pair with any Bluetooth devices. This Bone Conduction Headphone supports all the Bluetooth devices, such as laptops, tablets, Smartphones, including PC, Notebook, iPad, iPod, iPhone, Samsung, LG, Huawei, Motorola, and other cellphones.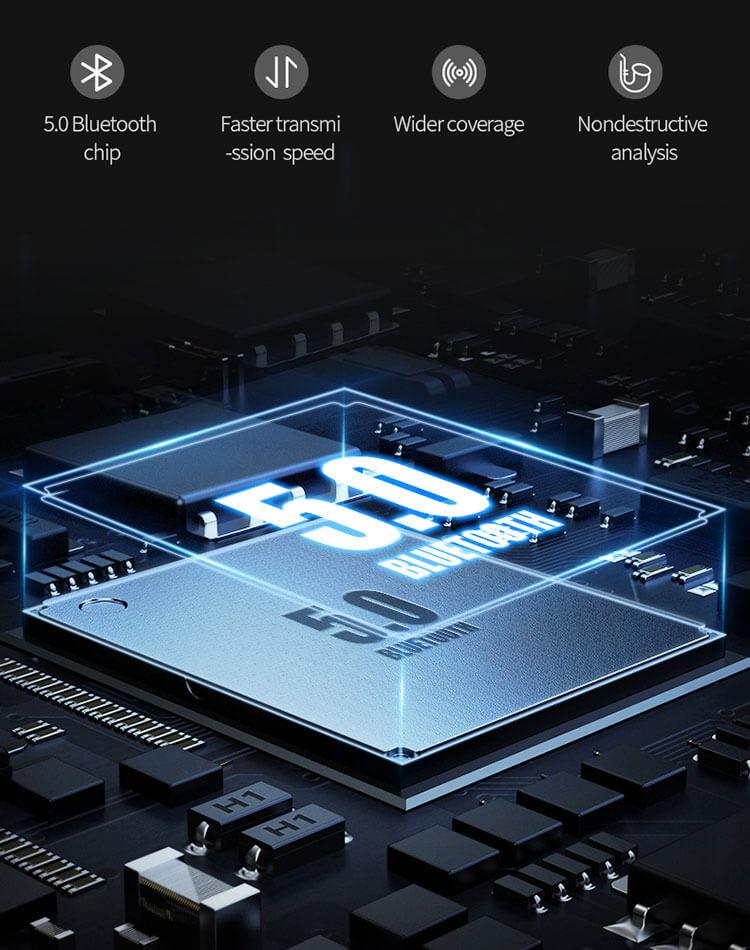 A Battery that just keeps going
With over 6 hours of playtime and 10 days of standby time, enjoy hours of music, calls, movies, and videos throughout the day.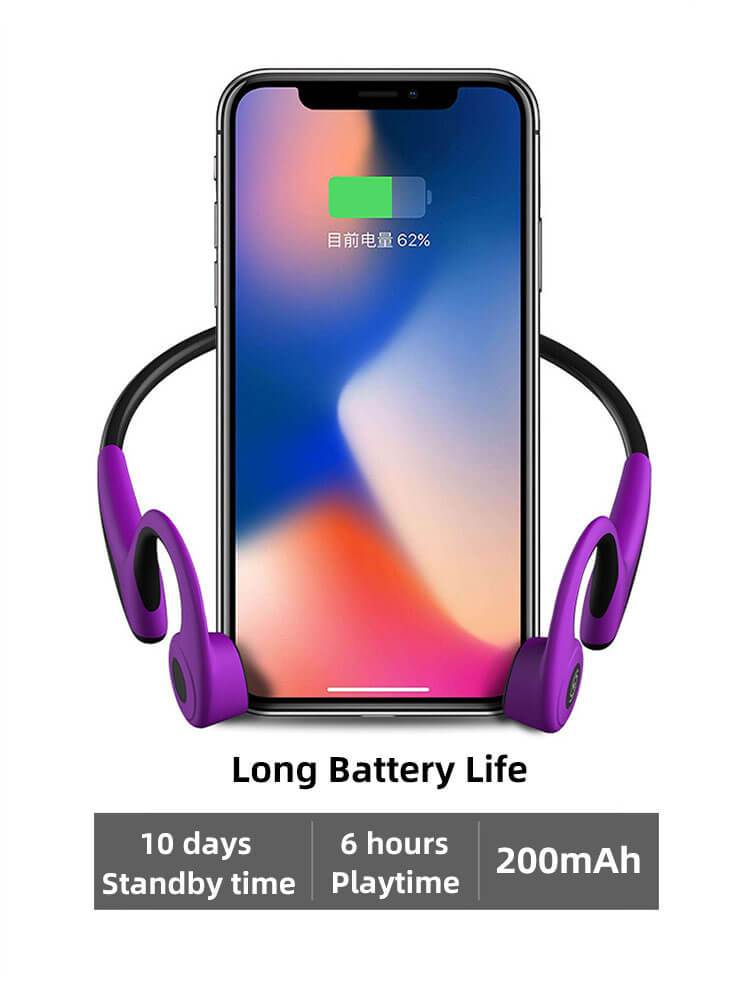 360° Anti-violence Bending
The real hanging part uses silicone sleeve titanium alloy steel wire, support 360° bending.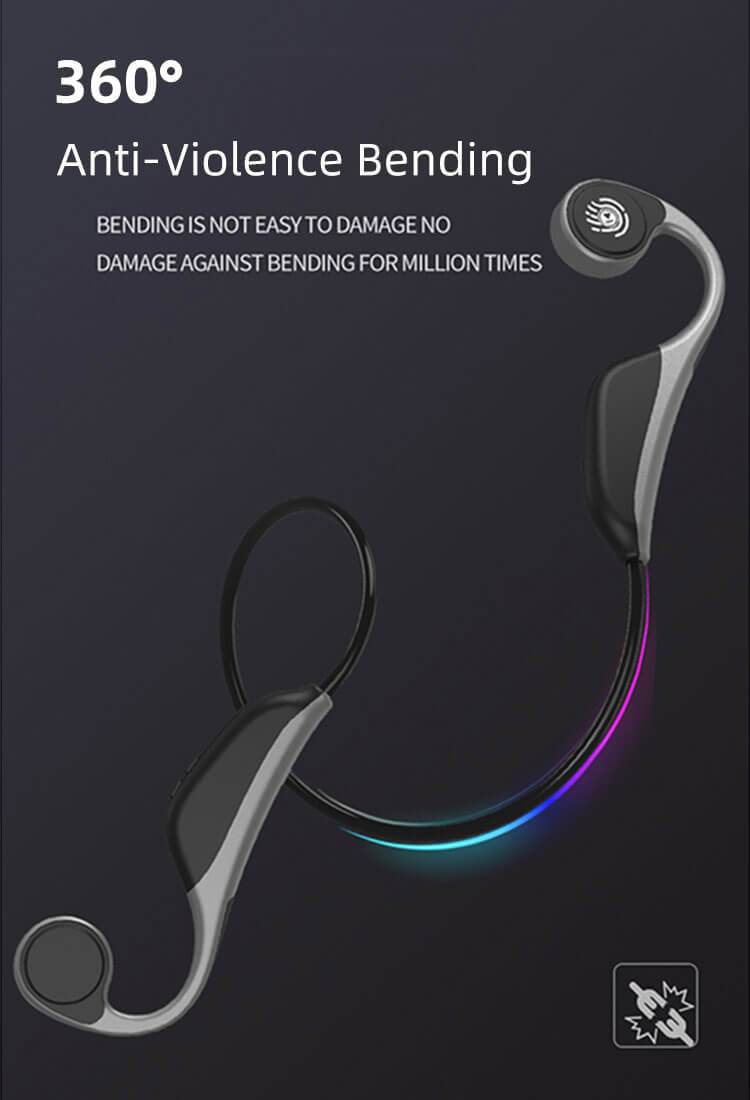 Unmatched Comfort and Stability
The ergonomic and anti-drop design provides ultimate comfort and makes sure that it stays put, no matter what. Whether you are doing an intense workout, hiking, running, climbing, skating, driving or more.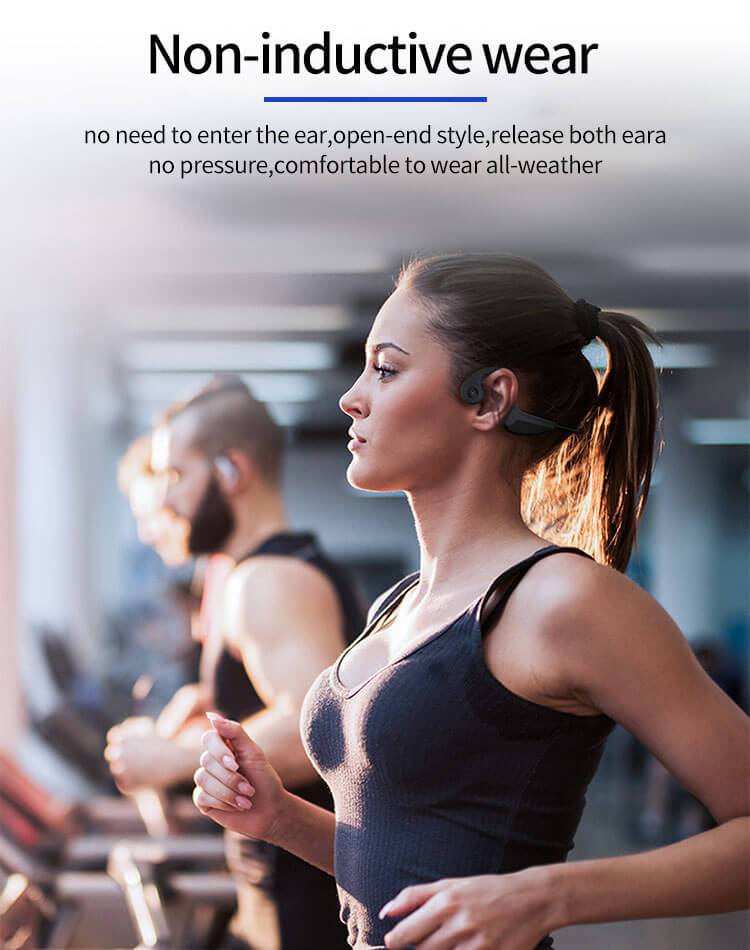 Great Material and Well Designed
Food-grade Silicone.
Attachment design, no pain felt after long-time wearing.
Built-in Bone conduction hearing aid engine.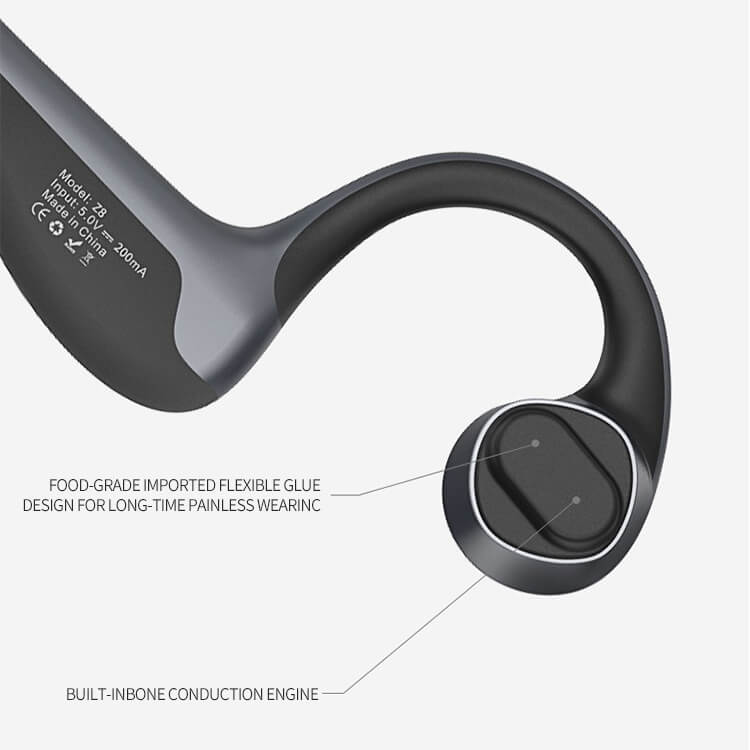 Inline Control
With multiple incline controls at your fingertips, you can easily adjust volume, change tracks and easily switch between calls and music.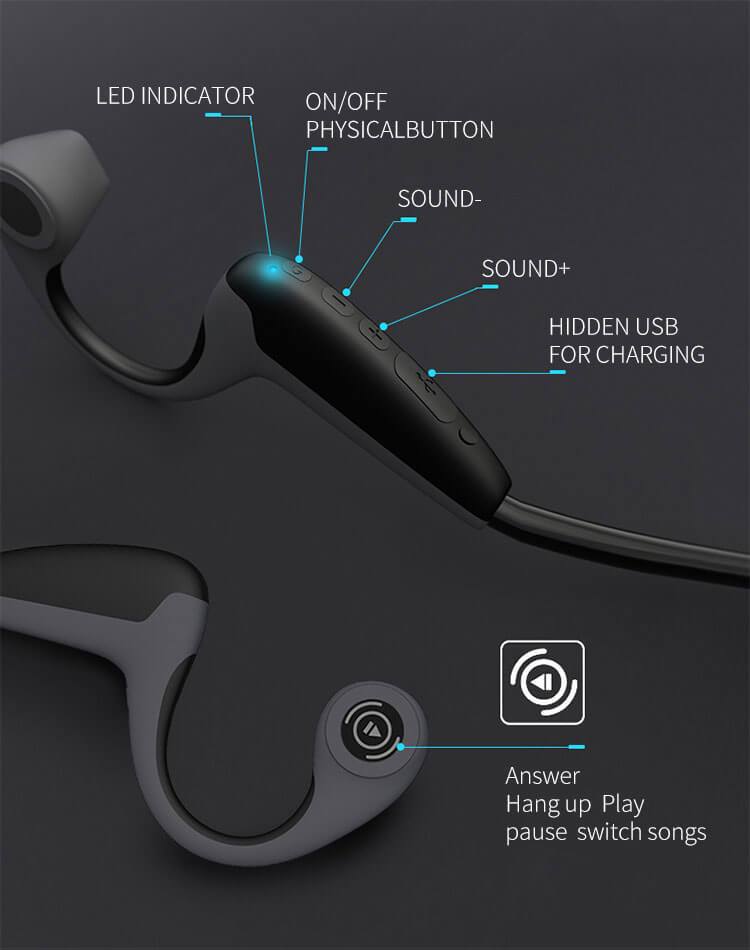 Sweatproof Design
These bone conduction headphones are sweat-resistant and stay securely in place throughout your workout and exercise session. Now pep up your workout with crisp and powerful sound that your traditional headphones can't match.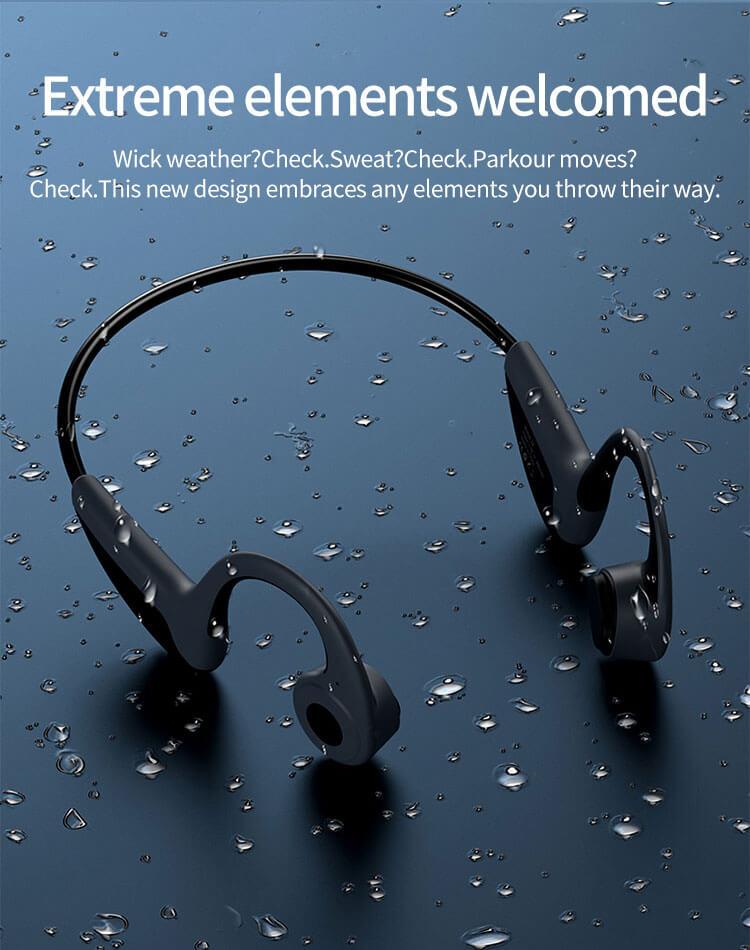 Package List:
1* Bone Conduction Headphone
1* USB Cable
1* User Manual
Specifications
Mic: Anti-interference microphones
Battery: 200mAh
Playtime: 6 h
Standby time: 10 days
Bluetooth Effective range: 10m(33 feets)
Charging time: 2 hours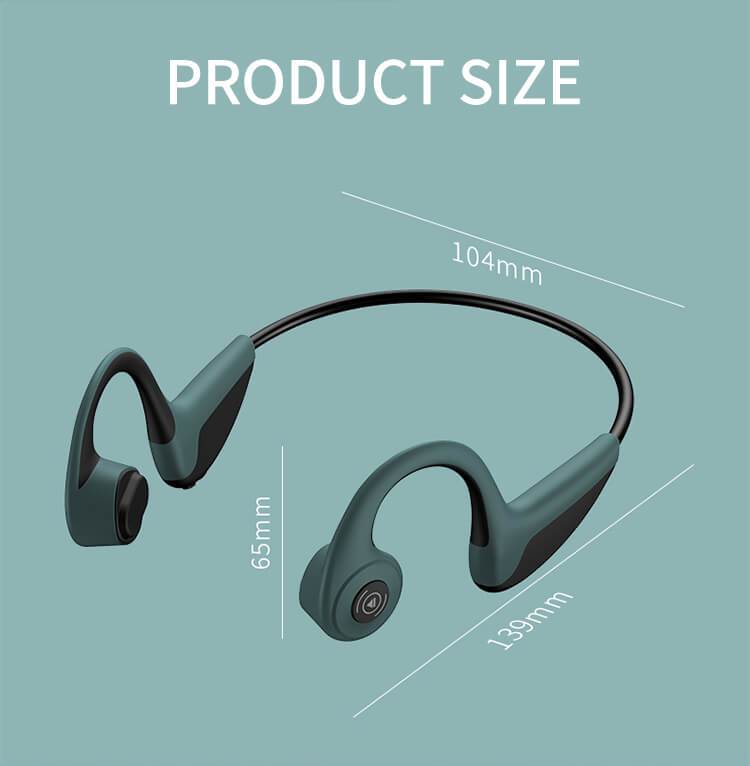 FAQs
What is this Bone Conduction Headphone compatible with?
This Bone Conduction Headphone is compatible with most Bluetooth enabled devices like mobile phones, tablets, and computers regardless of the brand. As long as your device can be connected by Bluetooth, it will work with your device.
Does it come with a charger?
We are so sorry that it won't come with a charger. However, you can use the charger of your phone or your power bank to charge for this Bone Conduction Headphone.