Stellar Performance, Trouble-Free Wearing
Make skiing pleasurable for the eyes with HailSight. Experience a one-of-a-kind UV protection and anti-fog function for zero obstruction on the slope. Seeing through invisible obstacles has been made easy with our special optical lens design. Enjoy yourself freely in the ice world and wear our HailSight with ease.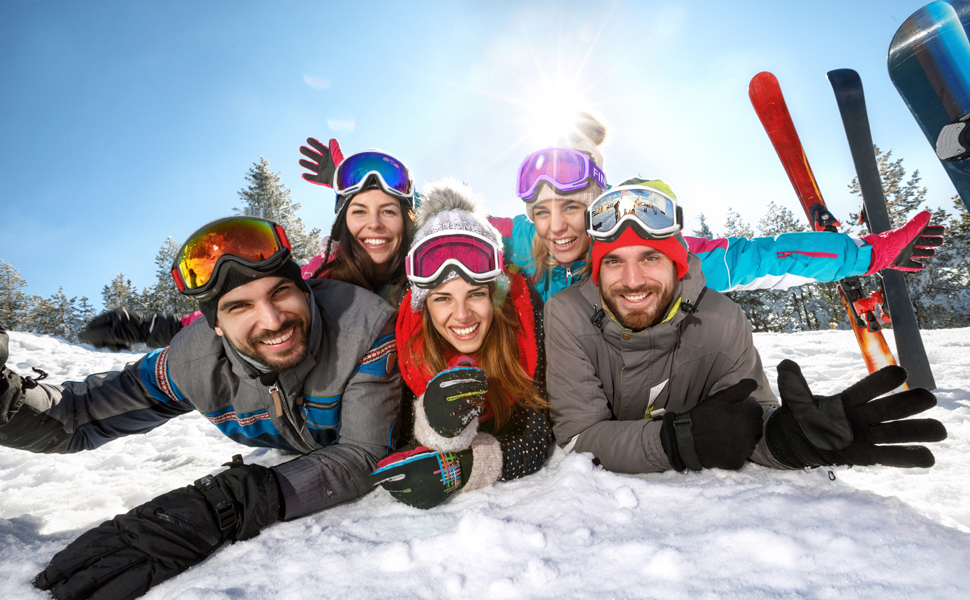 Why Choose HailSight?
BRAND NEW DESIGN: Enhanced anti-scratch performance, anti-fog performance, UV goggle protection, mirror reflection, helmet compatibility, streamlined design, streamlined ventilation, anti-impact structure, user-friendly design for function over glasses, lenses exchange, and setup process. Cool and reliable snowboard ski goggles meet all your needs!
GO-TO GOGGLES: Our ski goggles are made from a flexible, nearly indestructible TPU frame with triple-layer high-density soft facial foam for a comfortable fit in every way. 
CRYSTAL CLEAR VISION: Don't let foggy visibility put a brake on your snow-filled adventures. Our dual-layer lens technology snow goggles are coated with an anti-fog and anti-scratch coating on the inner and outer lenses for the best skiing experience.
COMFORT AND PERFORMANCE: We deliver value, function, and style. Our innovative snowboard goggles combine comfort with an unrivaled field of vision. Suitable for both adults and youth, our ski goggles were designed to fit over goggles, so you are never blind while on the mountain.
RIP IN STYLE: Ski goggles are your journey from the countryside to the black diamond slopes. We added many "perfect" features like 100% UV400 protection, dual-lens technology, and a fully adjustable, extra-long elastic strap that gives you great compatibility with most adult and youth helmets.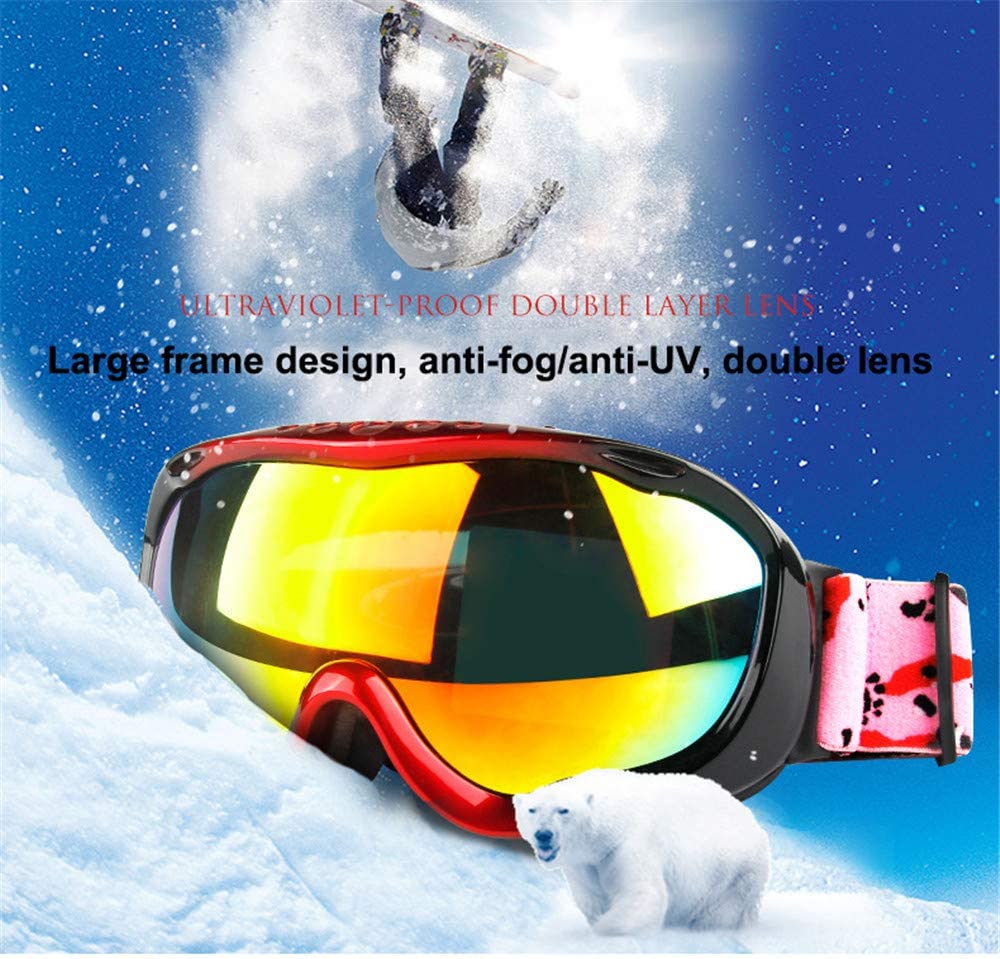 KEY FEATURES
PACKAGED WITH PREMIUM FEATURES: The glasses are packed with premium features found only in higher-priced glasses. Our patented lens technology gives you maximum visibility without distortion and 100% UV protection. Our interchangeable lens and locking system allow you to quickly adjust your glasses for optimal performance in almost any light condition. Next time you hit the slopes, take it with you for the best view.
DURABLE PERFORMANCE: Almost indestructible but comfortable. The glasses' frame is made of super durable thermoplastic urethane polymer material with a premium soft-touch non-slip coating. We use only the highest grade of triple-layer foam for maximum comfort on your face. The lens is made of unbreakable ultra-tough polycarbonate material. These glasses can withstand the most extreme outdoor conditions.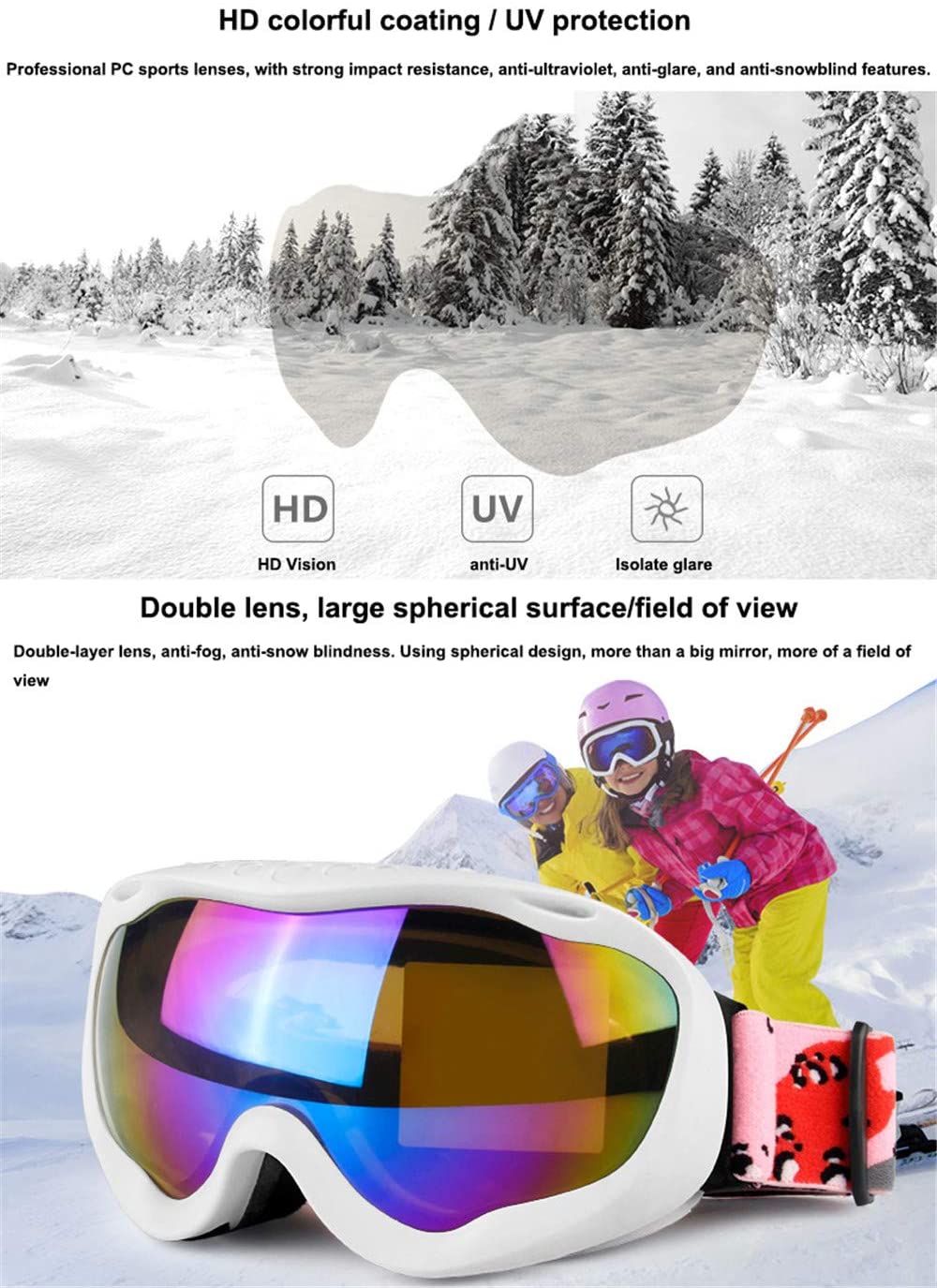 Specifications
Material: PC anti-fog lens
Frame material: TPU
Size: 17 × 9cm
Features: anti-ultraviolet, anti-snow blindness, anti-fog lens
Suitable occasions: skiing, mountaineering, cycling, and other outdoor sports.
Color: 4 colors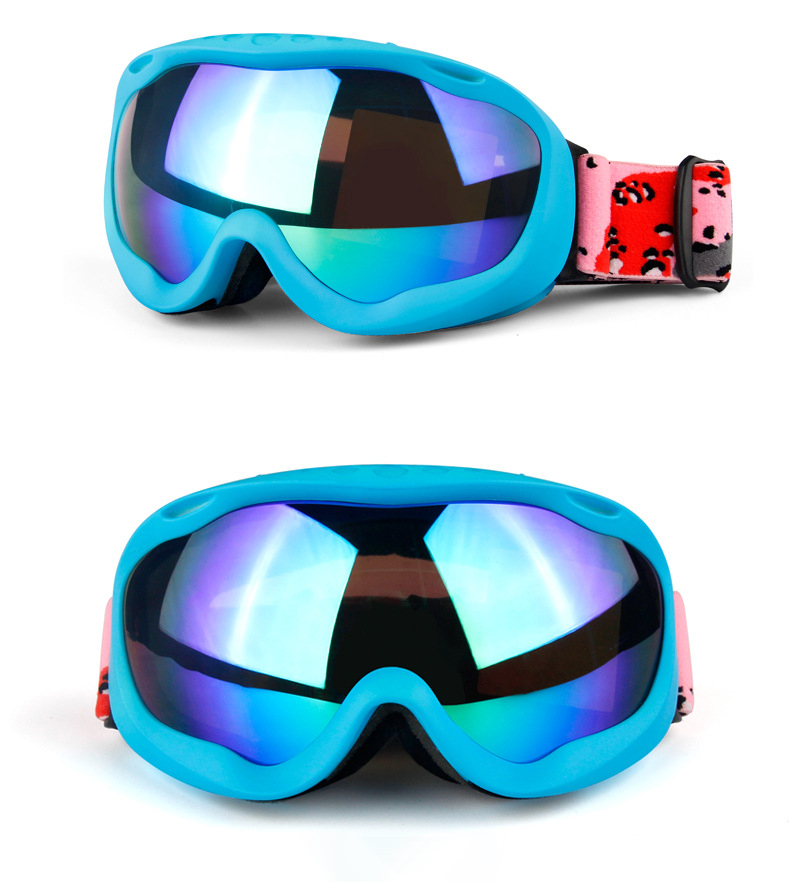 Package Include: