Description
Get Your Throwing Techniques Up a Notch
Whether you are a professional or a novice thrower, this 3-piece throwing knife set will help you hone your throw to perfection. The El Tizona Throwing Knives feature a sharp and durable steel blade that is perfect for penetrating and imbedding into any target. Each knife is well-balanced and comes in at just over an ounce to effectively slice through the air swiftly to precisely hit your target.
With the included sheath that can hold all 3 knives into one easy-to-carry case, you'll be able to take your El Tizona with you wherever you go. So if you're looking for reliable throwing knives that will fly straight and true, the El Tizona is the perfect choice for you!
Why Choose El Tizona?
Heavy-Duty Throwing Knives
6.5″ Overall Length – Well-Balanced
Stainless Steel Blade – Extremely Sharp and Precise
Cord Wrapped Handle – Comfortable Grip
1.3 oz Weight Per Knife
Includes Tactical Sheath For All Three Knives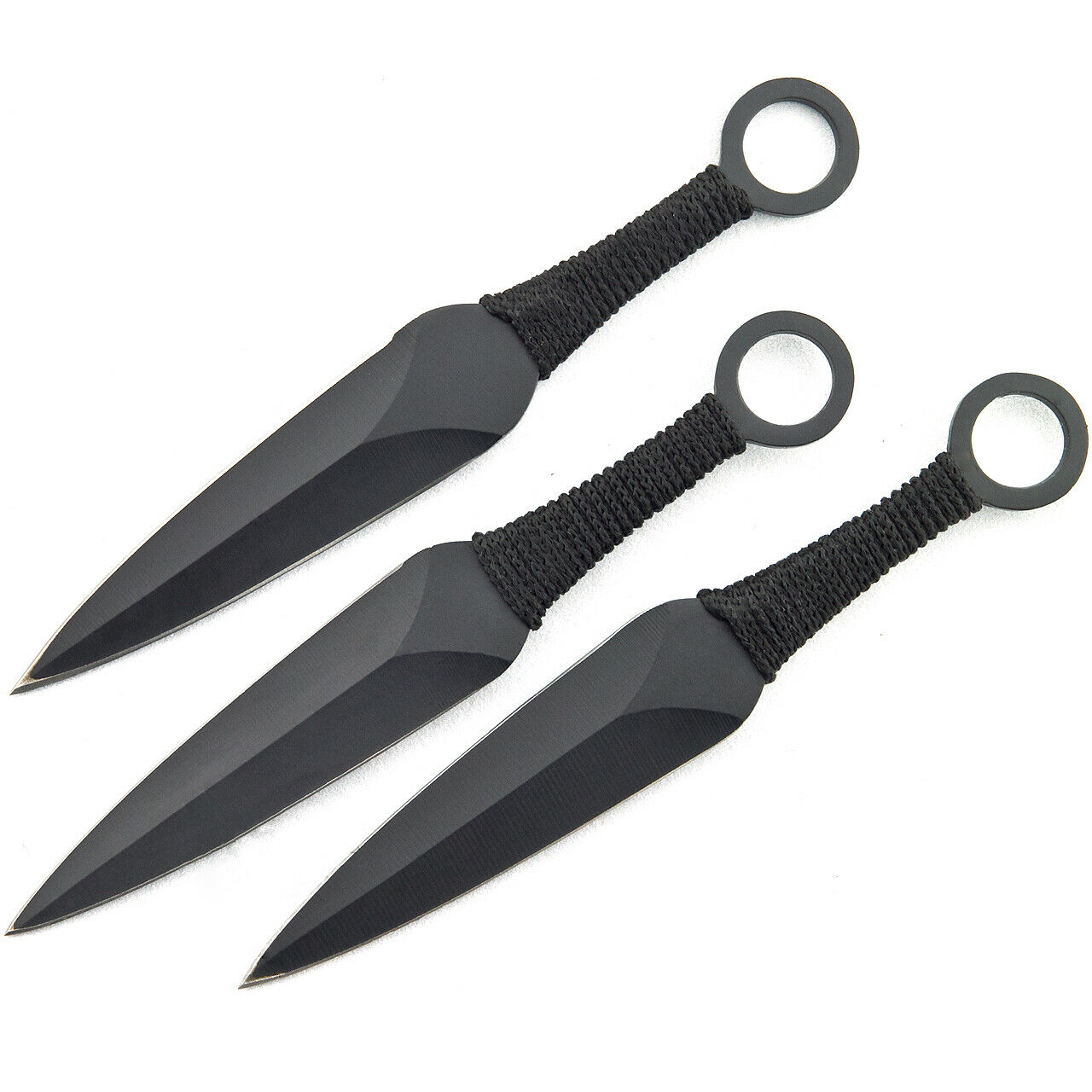 Top-of-the-Line Features:
Dimensions: Each knife in this kunai set measures 6.5 inches in overall length with a 3.5-inch blade length.
Durable: Made with a solid 440 stainless steel, these double-edged, spearpoint throwing knives are treated to resist rust and corrosion for quality and long-lasting use.
Handle: The high friction handles on this throwing knife set are wrapped in a durable heavy-duty nylon cord to offer a steadfast hold for optimal efficiency when in use.
Case: These ninja knives come with a convenient and strong nylon case with a belt loop for easy on-the-go carry and safe storage.
Application: This throwing knife set is ideal for knife throwers of all levels and is great for beginner or professional use and makes an excellent gift knife for the recreational knife users in your life.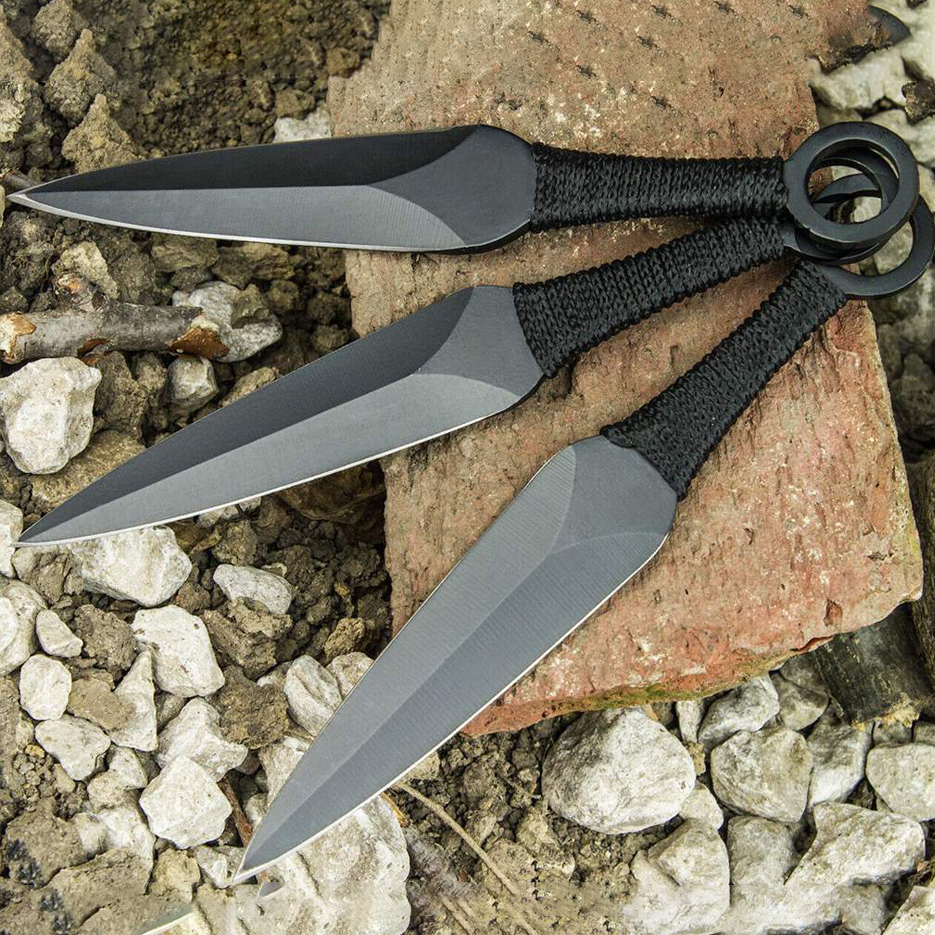 Specification
Blade Length:3 – 3.49in.
Blade Material: Stainless Steel
Blade Edge: Plain
Sheath Included
Blade Color: Black
Handle Material: Cord Wrapped
Package Includes: